Cycling the Land of the Thunder Dragon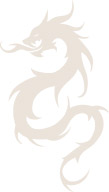 "Nothing could be more striking than the pristine, haunting beauty of the landscape of Bhutan, or the atmosphere of peace and sacredness, which pervades the land from end to end." —Tibetan lama Sogyal Rinpoche
Anyone who has traveled there will tell you the most striking thing about Bhutan is how untouched it is. The remote country remains one of the world's most exotic places, a pristine and timeless place of high mountain splendor and culture largely unchnaged by the outside world.
This cycling trips of Bhutan encompasses popular highlights and lesser known ones, along with unique activities, with emphasis on ancient customs and personal encounters.


The Kingdom of Druk Yul, known in the west as Bhutan is a tiny nation located in the Himalayan Mountains and one that remains the least-touched by western civilization. The country was only opened up to tourism a little over 30 years ago and its previous isolation and low amount of tourists has meant that its culture and traditions have thrived without external influences.
Our route travels by bike and van through the cultural, historical and scenic highlights of the country, with a strong emphasis on personal encounters.
When to go? April and May are pleasant, as well as September through early November. September and October also offer the colorful religious dance festivals known as Tshechus.
Have more time? Pre-tour consider adding our Myanmar bicycle tour. Post-tour options include continued high-mountain exploration of Kathmandu in the heart of the Himalayas. From Kathmandu, Delhi is not far off and one can re-immerse into city life by exploring the treasures of the magnificent, beguiling capital.
Ready to begin planning your Bhutan cycling tour? Call us in San Francisco at or Email us. We are happy to answer questions or inquiries.